Congratulations to all of the entrants of Star Art 2018. There was a huge response with votes coming for people's favourite "space" painting from all over the world.  As we had a tie for third each artist will receive one canvas as their prize.
So the winners are *rips open a gold envelope*
1st Prize
"Milky Way" by Michael White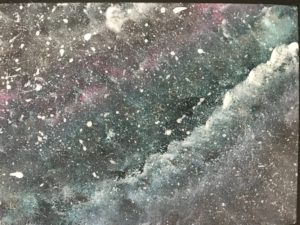 Click on all images for full-size photo
2nd Prize
"Jupiter – Polar Region" by Allison Reynolds
Third Prize(s)
"In a Galaxy Far, Far, Away 2" Vivian Evans

"Sisters Swinging on the Moon" Shevone Milligan

"Untitled" Dallaz Hawley-Byrns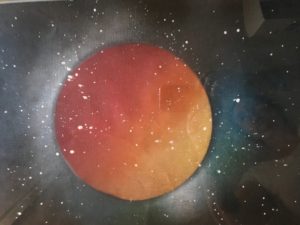 Thank you to our generous sponsors for providing our prizes -Life Essence Psychology and Anni Reynolds Counselling & Psychotherapy, Crazy Sam's in Coonabarabran, and us, Creatives Collective ARI inc.